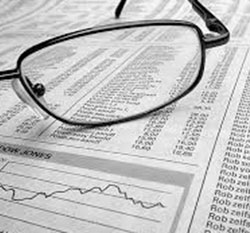 Notarial Area
Civil Law Notaries in ESTUDIO PODESTÁ are professional legal practitioners to whom the government has delegated the authority to give "full public faith and credit" to agreements, acts, and facts, where individuals rights are concerned and, for that reason, need to have a seal as proof of authenticity.
These agreements, acts and facts are embodied in public instruments in which the signature of one of our civil law notaries guarantees a whole previous process of compliance with the laws which gives them full credit.
This is why, Civil Law Notaries at ESTUDIO PODESTÁ take part in the different areas of law.
Commercial Law:
Business Associations:
Incorporation, merger, split-off operations, transformation, acquisition, rescission, amendments, dissolution and winding up of corporations, non-profit organizations, foundations and Co ops.
Commercial Agreements:
International, Regional and local Agreements; Leasing, Royalty, Franchising, and Joint-Venture Agreements; Factoring; Notes of Protest; Incorporation and amendments of Trusts; Sales Agreement of Commercial Building; Share Transfer Agreements; Purchase and Syndication of Shares.
Civil Law:
Preliminary and Final Contracts:
Preliminary Reserve Contracts, Preliminary Sales Contracts, Assignments of Promise, Assignments of Rights, Purchase of Real Property Agreements, Automobiles, Vessels, Ships and Aircrafts, Barter Agreements, In-Lieu payment Agreements, Donations, Mutuums, Bailment Agreements, Life Annuity Contracts, Usufruct, Use and habitation, Joint Ownership Rules, Rental Contracts.
Security Agreements:
Mortgage, Liens, Bonds, Warrant
Agency:
Powers of Attorney, Powers of attorney or proxy granted by letter, Substitution, Amendments, Revocation.
Family Law and Law of Succession:
Wills, Extrajudicial distribution of property, Legacies, Renunciation of an Inheritance.
Community Property of Spouses:
Antenuptial Agreements, Extrajudicial distribution of property.
Family Law:
Recognition of illegitimate children, Adoption, Declaration of homesteads.
Agricultural Law:
Agricultural Agreements:
Forest Liens, Agricultural Warrants, Sharecropping, Grazing, Capitalization of Livestock.
Agricultural Corporations and Non-Profit Organizations:
Incorporation, Rescission, Dissolution and Winding Up of Agricultural Corporations.