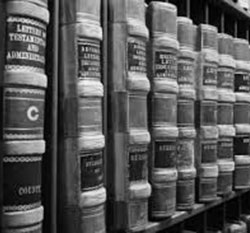 Legal Area
The Lawyers of ESTUDIO PODESTÁ have vast experience as jurists, not only in the practice of law but also academically speaking, hence they provide legal services based on high technical quality in the solutions offered to our clients.
This enables us to efficiently tailor services to our clients' needs and to track the continuous changes occurring in commercial, institutional and interpersonal relationships, of any nature whatsoever.
Our professional capacity, skills and expertise allows us to provide the most efficient attention, advisory and legal counsel in the different areas of law, which encompass the protection and defense of corporate rights and interests as well as individual rights and interests that clients entrust to us. Our advisory and legal representation includes areas of expertise and areas of work.
Areas of expertise:
Criminal defense and claims in cases of criminal liability with respect to economic criminal law, corporate liability or personal liability of any kind. Commercial and Business Law.
Provide preventive and continued legal advice on corporations and entities of any kind; which include, among others, formation of entities, drafting and reviewing business agreements, preparation of meetings, mergers and acquisitions and, split-off operations. The analysis and handling of issues related to Director's liability of business corporations.
Banking and Finance Law.
Many years of experience in banking and financial advisory allows our firm to offer prompt and appropriate solutions to the legal and statutory requirements of the financial intermediation system in force in Argentina, either it be through financial entities or taker or giver of funds, facilitating the relationship between the companies, individuals and institutions with public or private entities that are part of said system.
Administrative Law.
With a solid academic formation, we provide counseling, defend and represent the interest of those who entrust us with matters concerning the relationship between the Public Administration and the administered subject. Advice on tendering procedures, petitions, submissions and formalities of administrative remedies, as well as representation before the Court of Claims are all part of our usual activities.
Non-profit Organizations and Foundations.
Counseling in the formation and startup of non- profit legal entities; fulfilling the formalities to obtain legal personality and registration; issuance of authorizations and permits for the compliance of the purpose and advising and controlling their operation.
Areas of Work:
Criminal Law
Commercial and Business Law
Civil Law
Labor Law
Administrative Law
Banking Law, Finances
Family Law
Public and Private International Law, Integration Law (At a regional level: fluvial areas, port areas, etc.)
Arbitration Law
Corporate Law
Consumer Rights. Protection of Competition.
Legal Residence for foreigners.
Counselling to Uruguayan people abroad.
Intellectual Property, Trademarks and Patents. New Technologies
Foreign Trade (Documentary Regime)
Environment.
Mergers and Acquisitions of companies.
Tenders and Agreements with the Government.
Trusts. Security Rights.